All you need to know about our team and services
The Camden Musculoskeletal (MSK) Service integrates a full range of MSK services available throughout Camden. Camden MSK services include physiotherapy, pain management, podiatry, orthopaedics, spinal surgery, rheumatology services and diagnostics.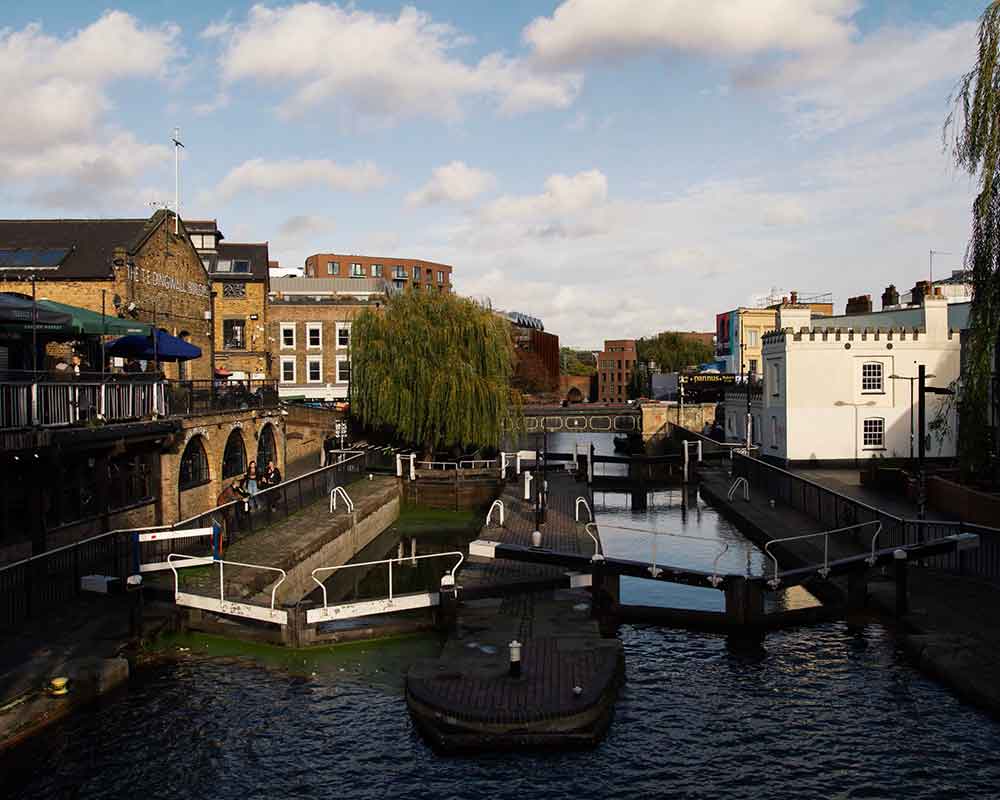 Click on the team name to see the Camden MSK Team Members
Leadership team

Single Point of Access (SPoA)
Administrative Team
Clinical Assessment & Triage
(CATS) Team
Camden Pain
Service (CPS)
Community Musculoskeletal
Physiotherapy
Musculoskeletal
Podiatry
Operational Lead & Deputy Divisional Manager
With over 9 years of NHS Senior Management experience, including 6 years managing MSK services in North Central London, Lorraine is also a clinician by professional background, with nearly 15 years of clinical years working as a dietitian in both acute hospitals and in the community. As the operational lead and deputy divisional manager of Camden MSK, Lorraine leads on the transformation and integration of MSK services in Camden, providing the overall operational leadership leading on the strategic design, planning and implementation associated with Camden MSK's aim to develop a seamless pathway for musculoskeletal services in Camden.
Jonathan is an experienced musculoskeletal clinician, clinical leader and lecturer with extensive NHS service improvement, change management, healthcare regulation and non-executive board experience. He is the Clinical Director for Camden MSK, an integrated model of musculoskeletal care throughout Camden. He has a keen interest in evolving models of healthcare, with focus on collaboration between patient and partnership organisations across all sectors.
Quality & Service Improvement Lead
Cass is an experienced operational service manager and MSK clinician with significant experience of developing, delivering and managing change. Since she qualified as a physiotherapist in 2002, she has carried out many different roles, both clinical and management, which has enabled her to develop her skills in the delivery, management and governance of patient care and services. Cass plays a key role in delivering Camden MSK's quality and governance programme and supports clinical teams to ensure robust systems for quality and governance are in place. Cass has extensive knowledge of needs of local communities, and a good understanding of the changes that currently face health and social care services.
Fiona Yung is currently the Divisional Manager for Clinical Support Services and Pathology. She has many years of experience of working in the NHS, both in hospitals and community / primary care. She qualified as a registered dietitian specialising in children with complex health needs and later moved into public health focussing on healthy schools policy and community development, chairing a number of joint local authorities and health provider committees on nutrition strategies. She later moved into general management in 2001 where she has always operationally and professionally managed and lead AHP services. Her last role was Assistant Director for Adult Community and Specialist Integrated Services and she was responsible for integrating long term condition teams and patient pathways across acute and community . She is a strong supporter, promoter and advocate for AHP's ensuring that they have been reflected in organisational strategies. Fiona gained a Doctorate in Management in 2013, her research focussing on integrated care organisations. She is currently a member of the North Central London STP Health and Care Cabinet and NCL People Board as well as co-chair of the North London AHP Network.
Single Point of Access Administration Team
The Single Point of Access (SPOA) team is made up of dedicated and hard working administrators, who transfer and manage referrals for the majority of Camden MSK services. Each person acts as a Named Care Co-Ordinator (NCC) across Camden MSK. They ensure that patients are fully engaged with every aspect of their clinical management and will act as a point of contact for both patients and GPs. The NCCs will provide support regarding any care or referral queries that might arise in relation to the Camden MSK service.
Single Point of Access (SPoA) Team Lead
Jasbir Channa is highly experienced in NHS administration processes and is a super user across various NHS systems. Jasbir has a passion for service improvement and has worked with UCLH, Camden MSK and Camden Community Services projects to enhance service delivery to optimal levels.
Jasbir is the Administration Service Manager for Camden MSK. She manages the Camden MSK Single Point of Access Administration team and works closely with Camden MSK providers to support seamless integration across the partnership.
Advanced Physiotherapy Practitioner
Paul is clinical lead for the CATS team, with extensive advanced practice experience in a number of London teaching hospitals, and has studied and lectured at master's level. His wide-ranging experience includes clinical assessment, triage, rehabilitation, spinal orthopaedic and neurosurgery, spinal deformity, lower limb surgery, and corticosteroid injections. He is particularly interested in digital healthcare, ultrasonography and quality improvement.
Advanced Physiotherapy Practitioner
Rashida qualified as a Physiotherapist in India in 2000, and worked in inpatients and outpatients at the renowned Saifee hospital in Mumbai. She came to the UK and completed a Masters in Applied Musculoskeletal physiotherapy in 2008. Following her MSc she worked in the occupational health and medicolegal sectors, before moving to community outpatients in 2012. She progressed to an advanced practitioner role and qualified in injection therapy in 2016. She believes the most important element of her practice is educating and empowering patients, enabling them to help themselves. She is particularly interested in shoulder, spine and movement dysfunctions.
Advanced Physiotherapy Practitioner
"Nilesh Jawale is an Advanced Physiotherapy Practitioner and MSK Sonographer, with extensive experience in assessment and management of musculoskeletal disorders. After graduation in 2001, he worked for one of the largest orthopaedic institutes in Asia. He moved to the UK in 2004, and has since worked in the NHS as a Highly Specialist Musculoskeletal Physiotherapist and Advanced Clinical Practitioner (ACP). He enhanced his ACP skills by training for Injection Therapy in 2012, and becoming a CASE accredited MSK Sonographer in 2015.
His special interests include assessment and management of shoulder and upper limb disorders, using diagnostic ultrasound for musculoskeletal pathology and performing ultrasound-guided injections."
Advanced Physiotherapy Practitioner
Tim Williams is an experienced Advanced Practitioner Physiotherapist with clinical and managerial experience in some of London's leading Hospital Trusts. He has competed postgraduate qualifications in injection therapy and advanced musculoskeletal assessment in addition to experience in Accident and Emergency and GP practice settings. He has a passion to deliver truly patient centred care and has keen interest in evidence guided practice and research.
Advanced Physiotherapy Practitioner
Peter P. Rigas is an Advanced Physiotherapy Practitioner within the CATS team at Camden MSK. He has experience working in various settings including NHS, Private Heath and Elite Football. Amongst other things, he is currently completing his MSc in Sports Medicine, Exercise & Health at UCL. He is originally from Athens, Greece
Advanced Physiotherapy Practitioner
Craig is an Advanced Practice physiotherapist and Independent Prescriber. He completed a M.Sc. in Medicine (Pain Management) in 2010. His primary interest is helping people live well with persistent pain, with a focus on self-management strategies. He is currently the lead physiotherapist for the Royal Free & Camden Pain Services.
Advanced Physiotherapy Practitioner
Romy started work as a physiotherapist in 1994 and has specialised in pain management for over 10 years. She qualified as an independent prescriber in 2015. Romy is passionate about multi-disciplinary working and group programmes to help people living with pain develop the confidence and skills to self-manage.
Dr Lucy Ward MBBS BSc FRCE FFPMRCA
Consultant in Pain Management
Dr Ward is an experienced pain management specialist based in the Royal Free London Foundation Trust. Having practiced as a pain specialist and anaesthetist for some years, she now concentrates on supporting patients with long term pain in outpatient clinics as well as working with the inpatient pain management team for patients in hospital with pain. Dr Ward has particularly focused on developing multidisciplinary teams (MDT) specialising in pain management and was central to the development of the Camden Pain Service and ensuring delivery of excellent multidisciplinary team working. Subsequently she has developed a MDT pain service for the Enfield borough, working across primary and secondary care boundaries. She also led the RFH pain management service for many years, significantly developing the service. Dr Ward has developed a keen interest in the central role of diet and nutrition in wellbeing. Recognising the impact of the message being heard by patients living with pain, she has developed a number of ways of supporting patients to be informed to be able to make healthier choices.
Olivia has over 7 years of experience working with patients with chronic pain, which includes outpatient services and a residential service. She is committed to working collaboratively with patients and values working as part of the multi-disciplinary team.
Helena McDermott is a Physiotherapist specialising in Pain Management. Helena trained as a Physiotherapist in University College Dublin and has since practiced as a Physiotherapist in both Singapore and the UK. Helena has broad experience of working with patients with long-term conditions, having practiced as a Physiotherapist in the areas of Neurological Rehabilitation, Learning Disabilities and Vocational Rehabilitation. Helena has a special interest in working with patients to achieve their goals despite any limitations they may have
Matt graduated as a Physiotherapist from Keele University in 2007. He started his career working for the NHS in Leicester; followed by a year and a half in Vancouver, Canada working across in-patient and out-patient rehabilitation settings.
On return to the UK, Matt specialised in Musculoskeletal Physiotherapy working for South London Healthcare and Croydon Health Services NHS Trusts; alongside part-time roles in local rugby clubs and private practice.
Matt started at Connect Health in 2017 in a Team Leader role and has been Clinical Lead since 2018. He has experience of treating a wide range of conditions and has a special interest in pain neuroscience; having studied this at postgraduate masters level.
Team Lead Physiotherapist
Rory previously worked in rotational posts in a large London NHS hospital before specialising in Musculoskeletal Physiotherapy. He is a firm believer that physiotherapy is about helping people understand and believe in the inherent strength of their bodies and supporting them to make positive behaviour changes that improve quality of life.
Caitlin has recently graduated from the University of Bolton after obtaining a first-class honours degree in BSc Sports Rehabilitation and has joined Connect Health as a Graduate MSK Clinician.
Throughout university, Caitlin gained experience in various sporting and clinical environments, working with a wide range of MSK conditions which has shaped her passion for providing individualised exercise rehabilitation programmes to patients, helping to achieve their goals.
Caitlin aims to encompass functional movement patterns into exercise prescription, specific to each patient with the purpose of allowing individuals to take control of their injury/MSK condition within their daily life.
Team Lead Physiotherapist
After qualifying as a Physiotherapist in 2008, Dalvir enjoyed an extended time working in ward rehabilitation with neurological and orthopaedic patients before specialising in MSK in 2012.
After working in varied MSK settings and a stint in Australia for 18 months, he joined Connect Health, taking on a Team Lead role in 2019. Dalvir has a particular interest in assessing and screening movement in relation to pathology. This, together with valuing a thorough understanding of the patients condition and specific needs, he endeavours to produce a highly considered patient specific rehabilitation programme.
Team Lead Physiotherapist
Victoria (Tori) graduated with a Bachelor of Physiotherapy (with Honours) from Monash University in Melbourne, Australia in 2016. She worked in a private clinic practicing Physiotherapy and reformer Pilates before moving to the UK in 2018.
Her career at Connect Health began in 2019 as a Locum Physiotherapist, before beginning her Team Lead role in March 2020.
She has a particular interest in managing sports-related injuries, as she has also been working with elite Aussie Rules Football teams since studying at university, and currently works for an AFL team in London.
Marios graduated from Brunel university in 2021 with a first class honours in Physiotherapy. He joined Connect Health as a graduate MSK clinician. He is a firm believer of the close mind and body relationship and is driven to provide a holistic treatment to people.
Harry graduated with a pre-registration MSc in Physiotherapy from Kings College London in 2019. He started his career at Connect Health and completed Connect Health's Graduate Development Programme. Harry has a strong belief that Physiotherapy is about promoting an idea of robustness in the body's natural strength, alongside helping patients achieve their functional goals
Nazima Miah is an experienced musculoskeletal podiatrist, a team lead with extensive 19 years of NHS service across the country. Her duties include facilitating and developing the clinical podiatry MSK service and to provide direct leadership for the local team, acting as a source for support, advice and staff development. She performs advanced clinical assessment skills and employs accurate physical assessment, has experience in FScan inshoe pressure and impulse measurement, gait analysis, acupuncture and steroid injection therapy. Currently she works in the Camden MSK Service and UCLH and Her special interests are rheumatology and orthopaedics.
Kibri Martoci Dei Mekonen Eshete
Kibri Dei is an MSK Podiatrist and Team Leader with over ten years of experience. As part of the Camden Podiatry MSK Service she manages musculoskeletal disorders and associated complications.  Kibri focuses on Podiatric management of foot, ankle, knee and hip pain this includes single or multiple treatments modalities, to provide mobility, independence and improve quality of life.  Kibri focuses on Podiatric management of foot, ankle, knee and hip pain this includes single or multiple treatments modalities, to provide mobility, independence and improve quality of life.Kibri is interested in patient education and developing self-care management strategies to actively engaging patients, to help reduce and prevent pain.Extended interests are injection therapy, electroacupuncture and other treatment methods.  To improve care, she likes working collaboratively with other MSK therapists.
Valentina Krasniqi is a HCPC registered Podiatrist with over five years of clinical practice. Alongside looking after patients routine needs her interests are biomechanics and musculoskeletal. Her duties include taking a thorough medical history, assessment, gait analysis and orthoses prescription writing. In her role at University College London Hospital she provides treatment for complex patients with pathologies that require advanced biomechanical assessment and management. She also works alongside orthopaedics consultants and hypermobility specialists too. Valentina has an interest in lower limb exercise prescription and low dye taping.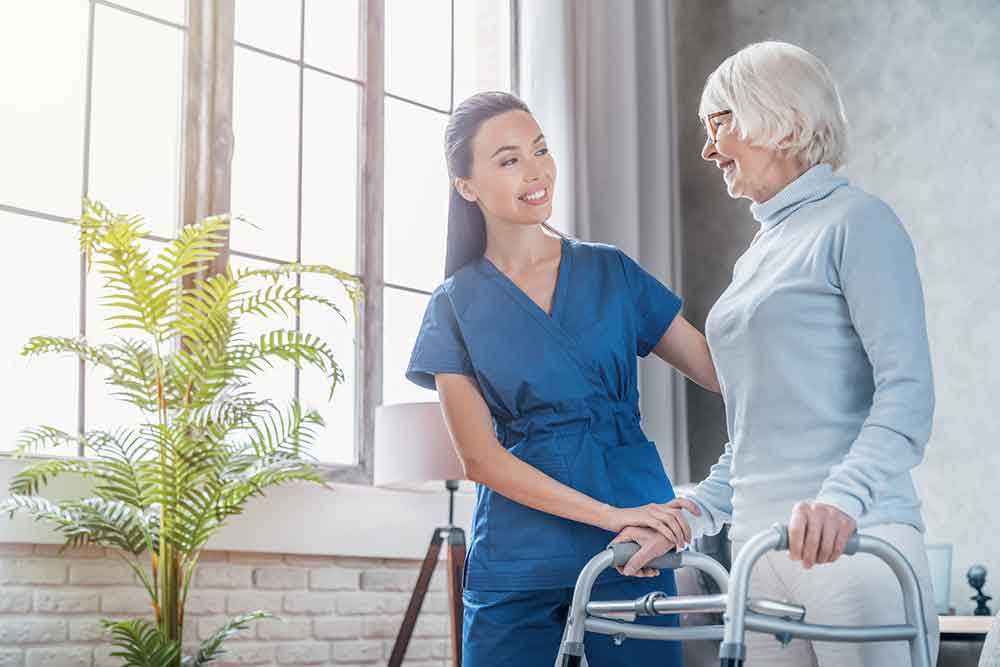 Physiotherapists diagnose and treat a wide range of problems from simple sprains to complex conditions.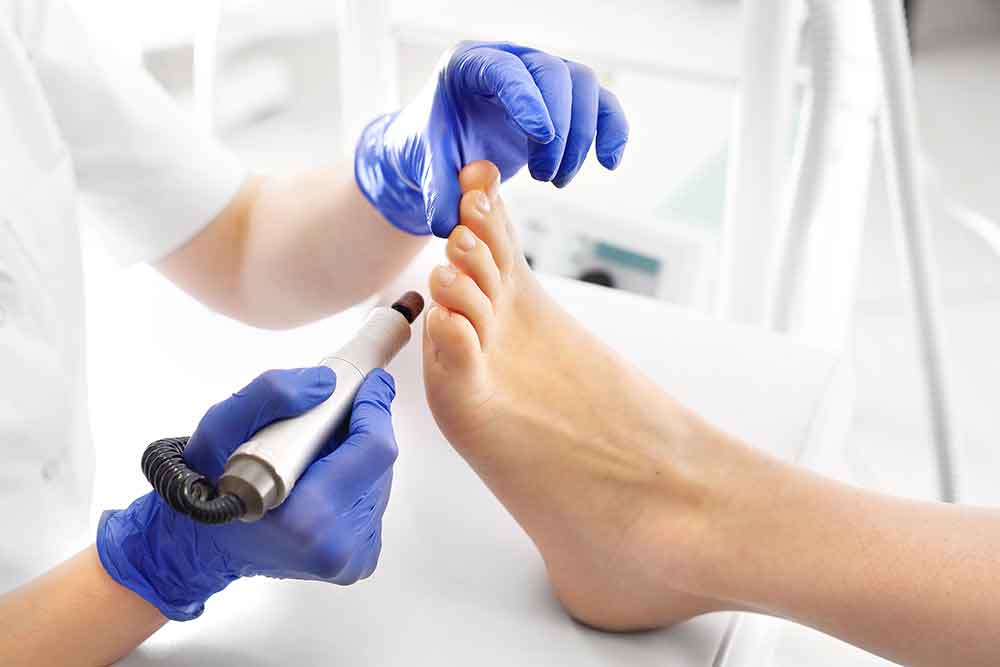 Podiatrists are health care professionals who have been trained to diagnose, treat and rehabilitate conditions of the feet.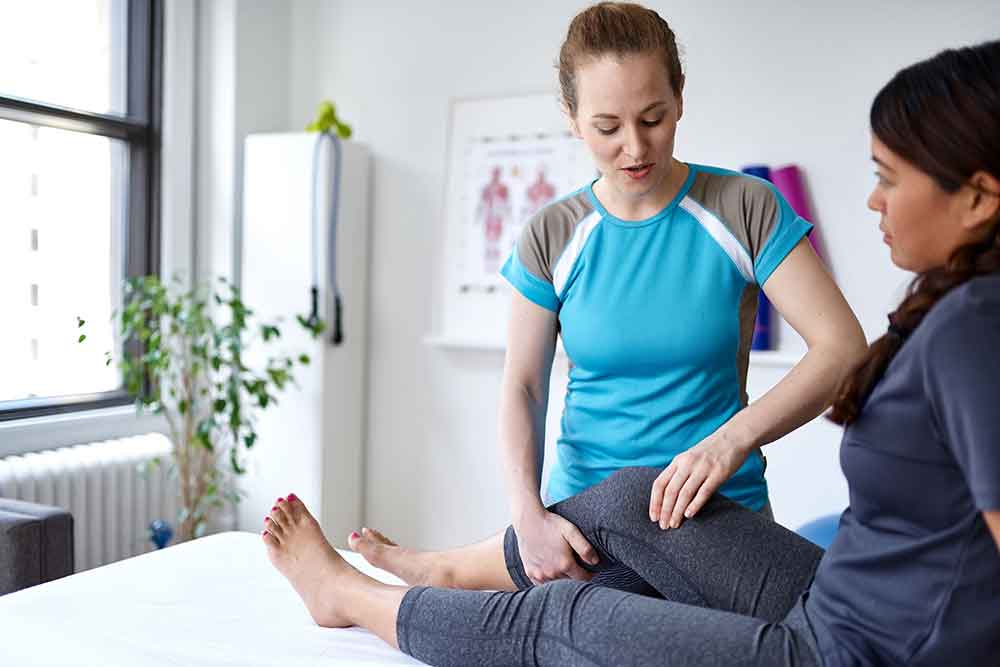 Orthopaedic surgery is a branch of surgery concerned with conditions involving the musculoskeletal system.
Clinical Assessment and Triage Service (CATS)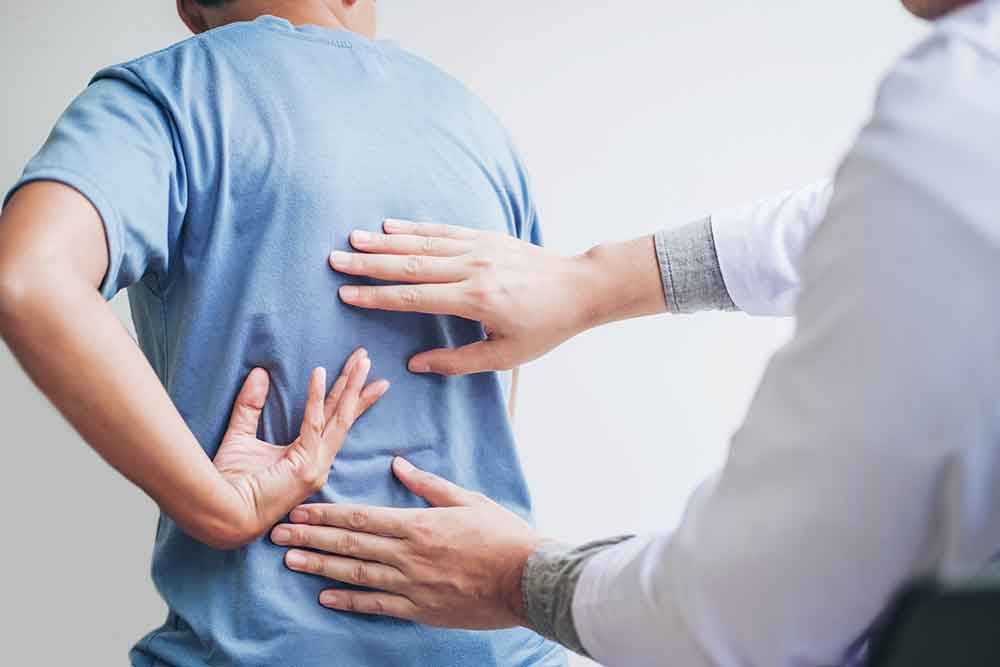 Advanced Physiotherapy Practitioners assess patients with disorders and injuries of the bones and muscles.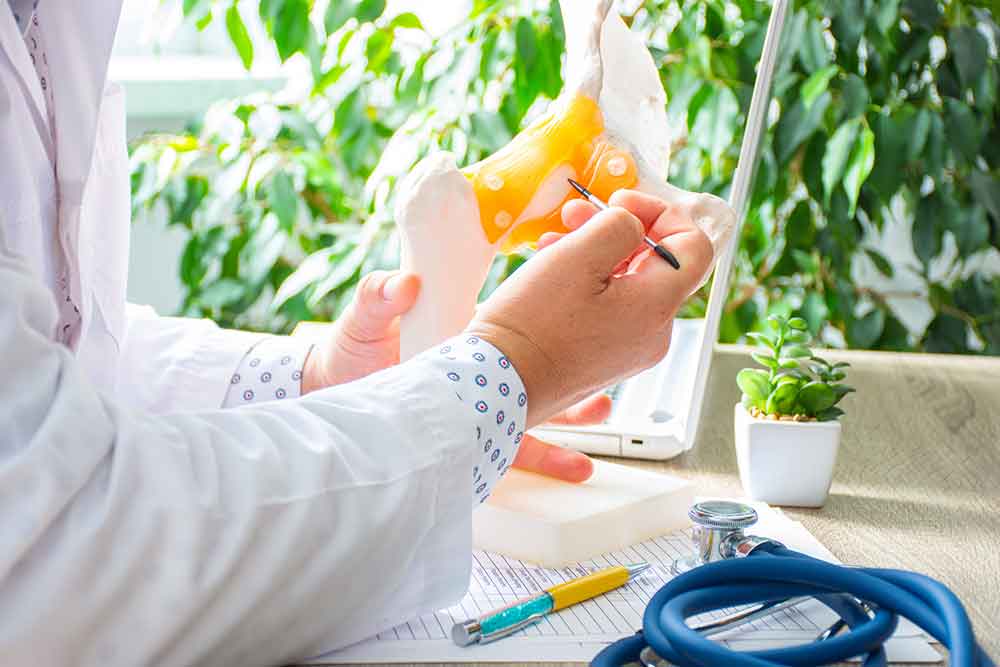 Rheumatology is a branch of medicine concerned with the investigation, diagnosis and treatment of patients with arthritis.
Camden Pain Service is made up of specialists within the fields of medicine, physiotherapy, psychology, nursing and exercise